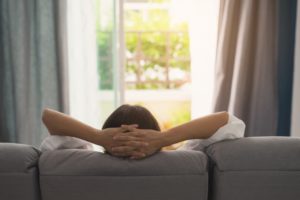 Wisdom tooth extractions are a common procedure. Every year, countless teenagers and young adults get their third set of molars removed. Even many older adults undergo this treatment. Do you have upcoming wisdom tooth extractions? If so, it is only natural if you have questions about how the procedure will affect your life while you are recovering. Let's talk about what you can expect during wisdom tooth recovery and what you can do to speed up your healing process.
How Long Does Recovery Take?
The length of your recovery will depend on your overall health and how well you comply with your oral surgeon's post-op instructions. For most people, their recovery goes something like this:
First 24 – 48 hours: It's generally best to take it easy during this time. If you were sedated during your procedure, it might take up to a full day for its effects to wear off.
First week: You should be able to resume your normal activities within a few days. However, you should avoid strenuous exercise and listen to your body if it tells you to rest. If you have regular sutures (and not self-dissolving ones), you may need to return to your surgeon's office to get them removed.
After the first 1 – 2 weeks: Any residual bruising or swelling should be gone by this time. The soft tissue at the extraction site may be fully recovered. However, the underlying bone may take several more weeks to heal.
Tips for a Speedy Recovery
To make your recovery go as smoothly as possible, you should:
Protect the blood clots. Blood clots will form at the site of the extractions. If they get dislodged prematurely, you could suffer from a painful complication known as dry socket. To prevent dry socket, you should avoid the use of straws, not consume any hard or crunchy foods, and not smoke for the first few days of your recovery period.
Follow your oral surgeon's instructions. Your oral surgeon may advise you to take painkillers, limit your physical activity, and take certain precautions when you are carrying out your daily oral hygiene routine.
Do what you can to reduce swelling. Rinsing with saltwater, using an antibacterial mouthwash, and sleeping with your head propped up on a few pillows may keep swelling to a minimum.
Contact your oral surgeon if you have concerns. If you experience excessive pain or other worrisome symptoms, call your oral surgeon as soon as possible. They will arrange their schedule to attend to you as soon as possible.
Do you have an upcoming wisdom tooth removal procedure? The above information can help you enjoy a smooth recovery.
Meet the Practice
Drs. Steve Koo, Tom Weil, and William Shepard are the doctors at Piney Point Oral and Maxillofacial Surgery. Gentle, comfortable wisdom tooth extractions are one of the many services they offer. If you have questions about wisdom teeth, the removal procedure, or what to expect during your recovery, they would be happy to assist you. Contact our friendly team at 713-783-5560.