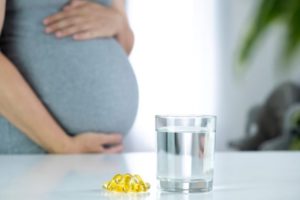 Cleft lip and cleft palate are serious conditions that can interfere with a baby's ability to eat adequately and speak properly. While surgery can correct these issues, it is better to prevent them in the first place. How can you do that? While you cannot completely eliminate the risk that your baby will have one of these defects, you can reduce the risk by making sure you take in adequate nutrition during pregnancy.
Can folic acid prevent cleft lip and cleft palate? This blog post discusses the answer.
Folic Acid and Cleft Risk
Folic acid is a synthetic form of vitamin B9. It has long been established that this nutrient can prevent neural tube defects in a developing baby. Research also points to its value as in reducing the risk of cleft lip and cleft palate.
In fact, a study published in 2007 found that an intake of 0.4 milligrams of folic acid per day could reduce a baby's risk of cleft lip by approximately one-third (with or without concurrent cleft palate). However, it had no noticeable effect on the chances of an isolated cleft palate.
The population-based study gathered data from Norway, which has a relatively high rate of facial clefts. Foods there are not allowed to be fortified with folic acid. New mothers were asked to provide general information about their babies' health and the supplementation they took during pregnancy. The study was preceded by research on animals, wherein it was demonstrated that a folic acid deficiency caused facial clefts.
What You Can Do
Clearly, folic acid is a vital nutrient for expecting moms. Here are some steps you can take to make sure you get enough of it:
Take a prenatal vitamin. Most prenatal vitamins contain an adequate daily dose of folic acid. You can begin supplementation as soon as you actively start trying to conceive. (If prenatal vitamins make you nauseated, the iron in them may be to blame. You might try using a vitamin with a lower dose of iron.)
Eat folate-rich foods. "Folate" is a general term for different forms of vitamin B9, including folic acid. It is commonly found in dark leafy greens, beans, whole grains, and fresh fruits and vegetables.
Eat enriched foods. Some foods that do not naturally contain folate have been enriched with folic acid. Take a look at nutrition labels to get an idea of how much folic acid you are consuming.
You should also stay in close contact with your doctor before and during your pregnancy. They may suggest additional steps you can take to prevent birth defects, such as quitting smoking and stopping alcohol consumption.
Cleft lip and cleft palate are serious problems. Fortunately, folic acid may be able to prevent them and increase your chances of having a happy, healthy baby.
Meet the Practice
The three board-certified oral and maxillofacial surgeons at Piney Point OMS are proud to offer cleft lip and cleft palate surgeries among their many services. If, despite your best efforts to prevent cleft lip and cleft palate, your child develops one of these issues, our team is ready to help. Contact our Houston office at 713-783-5560.