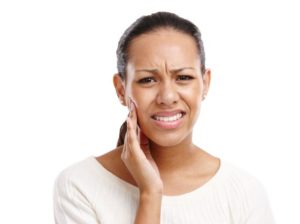 Dental implants are a remarkably successful treatment. In fact, they thrive in more than 95% of cases! Unfortunately, though, there are rare instances when they fail. How can you recognize a failed dental implant, and what action should you take to address the situation? Continue reading to discover the answers.
Are You at Risk?
It is important to understand that anyone can experience a failed implant. However, some groups are more likely than others to encounter this problem. For example, your chances of implant failure may be significantly higher if:
You smoke cigarettes or chew tobacco.
You drink heavily.
You do not pay as much attention to oral hygiene as you should.
You have underlying health conditions that increase your risk of infections.
If you do your best to control your modifiable risk factors, there is only a very small chance that you will ever have to deal with a failed dental implant. For example, you should avoid smoking, visit your dentist regularly, and have a strict oral hygiene routine. Managing your overall wellness via smart lifestyle choices—such as a balanced diet and regular physical activity—is also wise.
Signs of a Failed Dental Implant
Keep in mind that dental implant failure can occur at any time, even years after your initial surgery. Therefore, you should always be alert to indications that something is amiss. Here are some issues that mean you should schedule an appointment with a qualified implant dentist or oral surgeon:
It is difficult for you to chew.
There are signs of infection around an implant, such as redness, swelling, and pus.
An implant feels loose.
There is noticeable gum recession around an implant.
There is pain in the tissues around an implant.
Can a Failing Dental Implant Be Saved?
You should see a qualified oral health professional as soon as you notice that something is not right with your implants. The sooner you receive care, the more likely it is that the situation can be addressed with conservative means. In some cases, something as simple as a course of antibiotics and improvements to your oral hygiene could prevent an implant from failing altogether.
In other situations, the best course of action is to get the dental implant removed altogether. After your body heals and you undergo any necessary additional procedures (for example, some patients require a bone graft), you might be able to receive a new implant.
Dental implant failure is rare, and hopefully you never have to deal with it. However, you should still be aware of the possibility so that, if necessary, can take fast action to get your smile's health back on track.
Meet the Practice
Drs. Steve Koo, Thomas Weil, and William Shepard are the board-certified oral and maxillofacial surgeons in our Houston practice. They can perform initial dental implant placement as well as implant salvage services. If you have questions about tooth replacement or you are concerned about the health of your dental implants, our team would be pleased to serve you. Contact our office at 713-783-5560.