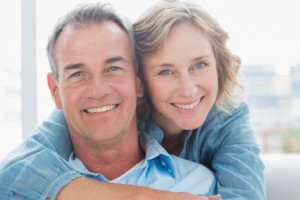 An estimated 40,000 plus people are diagnosed with oral cancer each year, making this cancer one of the 10 most commonly found malignancies in the world. The Oral Cancer Foundation has submitted statistics showing that just over half of those individuals will survive past the five year mark. Due to its asymptomatic nature, however, oral cancer is often diagnosed at a late stage. The key to survival for this cancer is early detection and treatment. Dr. Thomas M. Weil and Dr. Steve Koo, the oral and maxillofacial surgeons at Piney Point Oral and Maxillofacial Surgery in Houston, TX, are experts at detecting, diagnosing, and treating oral cancer.

At risk for having oral cancer: Are you at risk for having oral cancer? The identifying risk factors for oral cancer are people who use tobacco and alcohol; have a history of chronic viral or fungal infections; have been exposed to a lot of ultraviolet radiation; have a history of immunodeficiency; and people who are at occupational risk.  People with any of these increased risk indicators must have more frequent periodic check-ups, sometimes even twice a year.
Perform regular self-exams: With regard to oral cancer, it's important to conduct a thorough self-examination each month. Check all the surfaces of your mouth, including your tongue, gums, and the roof of your mouth for signs of cancer, which can include: white patches, red patches, sores, lumps, or unexplainable discolorations or growths. The areas at greatest risk for oral cancer are the floor of the mouth, the lateral border of the tongue, and lower borders of the cheek.
Involve the right professionals: Talk to an oral and maxillofacial surgeon, OMS, about any concerns you may have and schedule a thorough oral examination. Many people are referred to an OMS by their dentists or primary care physicians if anything suspicious is discovered during a physical or dental exam.
Work-up and diagnostic testing: The diagnosis of oral cancer depends on the medical and dental history and clinical examination. If it's suspected that you're suffering with head, neck, or oral cancer, you'll likely have a variety of tests to confirm malignancy and clarify the exact nature of what you're dealing with. These may include physical examinations, X-rays, MRIs, endoscopies, biopsies, and CT scans. Based on those findings, and the diagnosis, the surgeon will formulate a treatment plan.
Treatment teams and treatment plans: The oral cancer team will likely include an OMS, an otolaryngologist (ear, nose, and throat doctor), oncologist, radiation specialist, and plastic surgeon. The main treatment for a premalignant lesion requires surgical excision, topical cytotoxic therapy, or cryotherapy. Treatment plans may focus on the surgical removal of the tumor or area of cancer. Other treatments include chemotherapy, radiation, and medicine-based interventions. Depending on the extent of your cancer, the treatment plan may include multiple rounds of treatment and be completed in different phases.
Call Our Office Today
If you would like to learn more about oral cancer, or if you have an immediate concern, please schedule an appointment with Dr. Weil or Dr. Koo. Piney Point OMS proudly serves patients throughout the greater Houston, TX, area including Stafford, Meyerland, Bellaire, Lamar Terrace, Galleria, Briargrove, Rice Military, Heights, Bunker Hill Village, Hunters Creek Village, Hedwig Village, Katy, and the surrounding communities.