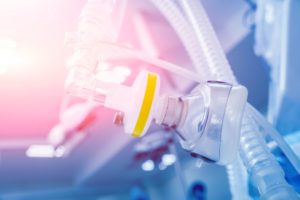 In discussions about dental sedation, nitrous oxide, oral conscious sedation, and IV sedation are often mentioned. However, none of those methods actually cause unconsciousness. If you want to be put to sleep during your next major dental procedure or oral surgery, you might wonder if more powerful sedation methods are available to you. Who is a candidate for general anesthesia? Might it be right for you? This blog post provides valuable information.
What Is General Anesthesia?
General anesthesia is the type of sedation that is typically used for major surgeries; it sometimes requires a hospital stay. In many cases, an anesthesiologist must be present when it is administered. It causes unconsciousness, so patients are not aware of anything while they are receiving treatment.
The general anesthesia used in a dental setting may not be quite as powerful as what you would receive for something like abdominal surgery or another significant internal procedure. However, it can still cause you to be completely unaware of sounds, feelings, and other sensations throughout your oral surgery.
Please note that while some dentists may advertise that they offer "sleep dentistry," they may actually be marketing other forms of sedation that do not cause unconsciousness. Be sure to ask questions about the methods they use so you have realistic expectations about what you may experience.
How Does General Anesthesia Work?
General anesthesia involves the use of powerful sedatives that are administered through an IV or a mask. It takes effect very quickly. You will not feel anything while your oral surgery team is working, but you will be closely monitored. Your breathing, heart rate, and other vital stats will be closely watched so your care providers can ensure that you are safe throughout your procedure.
Once the sedatives wear off, you can expect to be groggy for a while, so you should not drive or take on other potentially dangerous tasks until your alertness completely returns to you.
Who Can Receive General Anesthesia for Dental Treatment?
General anesthesia might be an appropriate option for you if you need to undergo extensive or multiple dental procedures at the same time. It may also be prescribed for individuals with extreme dental phobia or health conditions that make it painful or impossible for them to sit still during treatment.
Of course, it is not suitable for everyone. Pregnancy, certain respiratory conditions, and other medical issues may make it risky for you to undergo general anesthesia. Your oral surgery team will consider all such factors before approving you for any type of sedation.
General anesthesia can be a valuable provision for individuals who need to undergo oral surgery. Ask your care provider for details so you can make well-informed decisions about your care.
Meet the Practice
The board-certified oral surgeons in our practice offer multiple types of sedation, from local anesthesia to general anesthesia. If you would like to learn more about how we can help you stay calm and relaxed during your next major dental procedure, contact Piney Point OMS in Houston at 713-783-5560.