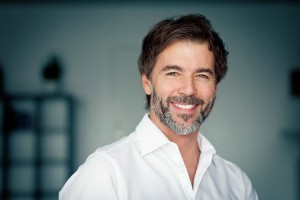 For years, patients with decreased bone density following tooth loss have been unable to receive smile restoration with dental implants. Thanks to the skilled oral surgeons at Piney Point Oral and Maxillofacial Surgery, more Houston residents than ever before can receive durable, long lasting tooth replacement. Drs. Thomas Weil and Steve Koo offer All-On-4 dentures that, as the name implies, support a full denture all on four dental implants. Call our Houston, TX dental practice to find out more today.

Houston Dental Implants from Piney Point Oral and Maxillofacial Surgery
At Piney Point Oral and Maxillofacial Surgery, Drs. Weil and Koo offer patients a wide range of dental implant-supported tooth replacement solutions. From single tooth replacement to teeth in an hour and implant-retained dentures. As experts in oral surgery, our team has the advanced surgical skills to accurately place dental implants for many challenging cases. That's why we offer bone grafting, soft-tissue grafting, All-On-4 dentures, and other surgical options for patients with diminished bone or gum tissue density who may not otherwise be able to receive secure, comfortable dental implant tooth replacement.
Traditional implant-supported dentures rely on evenly spaced implant posts to anchor a bar or ball-retained denture. Unfortunately, many patients are unable to receive this type of implant supported denture because of inadequate jawbone tissue. What the developers of All-On-4 realized is that the front portion of the jawbone is naturally denser than the rear, and an implant retained denture could be adequately supported by at least four dental implants on the front of the bone. While at least four implants are necessary to safely support the weight of a full denture, some patients may need five or six implants for optimal effectiveness. The number of necessary implants depends on the size and shape of the mouth, and aggressiveness of chewing habits.
The Ideal All-On-4 Candidate
Many patients who would not be candidates for a traditional implant-supported denture or who would need extensive bone grafting in order to receive an implant-retained dentures, are able to safely, comfortably, and effectively receive All-On-4 dentures. Some characteristics of an ideal All-On-4 candidate include:
Patients who are mostly or completely edentulous
Patients who want added stability or who are otherwise unhappy with a traditional denture
Patients who have inadequate bone density to support the standard implant-retained denture
Patients who are healthy apart from bone density loss
Patients who do not suffer from immune compromising systemic illnesses that make any surgical procedure dangerous
The most important thing to remember is that a thorough dental examination by a surgical professional is the only way to determine what tooth replacement option will be most effective for any given patient.
Call for Information About the Dental Implant Houston Residents Prefer
For the best All-On-4 dental implants Houston has to offer, call Piney Point Oral and Maxillofacial Surgery today. We truly believe that no patient should have to live without a fully restored smile, and we'll work with you to develop the best tooth replacement plan for your unique smile needs.