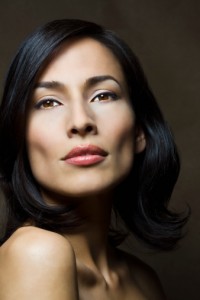 Whenever you first meet someone, the first thing they notice is your face. Smooth, firm skin is something that is wanted by millions, and people are willing to go to great lengths in order to achieve it. Having wrinkles and smile lines are simply a part of aging, and many people wish they could have the skin they had when they were younger. If you feel insecure about the way you look, it can cause you to feel poorly about yourself, and can hinder the way you interact the people around you. Though you may feel as though there is nothing you can do about your skin, Dr. Thomas M. Weil and Dr. Steve Koo are able to give you the skin you once had using Juvéderm at their Houston, TX dental office.

Unlike Botox, Juvéderm is able to smooth out the smile lines, also known as the parenthesis and laugh lines, on your face. It works by added volume to the area, adding back the hyaluronic acid into your skin. Juvéderm is FDA approved, so you can be sure that it is safe for you to have the procedure done, resulting in amazing, flawless skin. Also, Juvéderm is made of a material that is found in your body, so your cosmetic procedure is natural and does not require an allergy test.
Before your Juvéderm experience, our doctors will examine the depth of the folds and wrinkles around your nose and mouth, being sure they administer just the right amount to your skin. Although anesthesia is not required for the procedure, the injection site may be numbed in order to ensure your absolute comfort. When injected under the skin, Juvéderm plumps the skin, moisturizes the skin tissue, and reduces the wrinkles and smile lines around your nose and mouth. The entire procedure takes about fifteen minutes to complete, and you will see the results of Juvéderm almost immediately! If you would like to contact our doctors in order to give you the smooth, radiant skin you want, make an appointment at our office, and we would love to help!
Drs. Weil and Koo are proud to assist you with your dental needs. We served the greater Houston area, Stafford, Meyerland, Bellaire, Lamar Terrace, Galleria, Briargrove, Rice Military, Heights, Bunker Hill Village, Hunters Creek Village, Hedwig Village, Katy, and the surrounding areas. Call us today to make your next appointment.