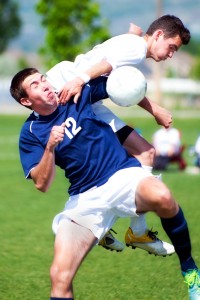 For patients in Houston oral surgery can't always be prepared for. Facial trauma, oral infection, and sports accidents happen every day leading people to seek treatment from the talented team at Piney Point Oral and Maxillofacial Surgery. Drs. Thomas M. Weil and Steve L. Koo are the go-to Houston oral surgeons. Our team is on-call with many local hospitals, and depending on the severity of the dental damage, we are available 24/7 to treat emergency patients in our practice or at a local emergency care facility. Call to find out more about Houston oral surgery for dental emergencies, or to schedule a surgical consultation at Piney Point Oral and maxillofacial Surgery.

Houston Emergency Rooms Refer Oral Surgery Patients to Piney Point Oral and maxillofacial Surgery
When patients in the Houston area experience facial trauma, local hospitals call Drs. Weil and Koo. Dr. Weil is a fellow of the American Association of Oral and Maxillofacial Surgeons and a diplomate of the American Board of Oral and Maxillofacial Surgery. He is a clinical associate professor at The University of Texas Medical School at Houston and a professor at the University of Texas Health Science Center – Houston Department of Oral & Maxillofacial Surgery. Dr. Koo is a diplomate of the American Board of Oral and Maxillofacial Surgery, and an instructor of Advanced Cardiac Life Support. Our dentists are truly the Houston oral surgery experts, and that's why more hospitals trust us to handle emergency cases.
Emergency Oral Surgery Houston Residents Turn To
If you've experienced an oral health emergency, the first thing to do is determine the severity of your condition. The Piney Point Oral and Maxillofacial Surgery team is always happy to help you, but for your safety, certain accidents should be treated in the hospital. Proceed to your local emergency room and call our office on the way if you experience:
Severe facial trauma that may involve major bone breaks such as jaw, forehead, or eye socket breaks. Typically, these types of injuries effect more than just the broken bone, and are best handled by a team of physicians in a hospital setting.
A head injury that causes you to lose consciousness. We'll partner with neurological specialists to ensure your cognitive health before we repair surface level damage.
Significant blood loss. If you feel dizzy, nauseated, or can't stop blood flow, you may need additional care before we arrive.
While some dental health concerns are considered emergencies, they may be cared for safely in our office. Call us to meet you at our practice if you experience:
Cracked, chipped, broken, or avulsed, knocked out, tooth. This is a non-life-threatening emergency.
Infected gums or tooth. Even the most painful root canal infections or abscessed teeth can be easily treated at our practice. Take over the counter pain relievers and use ice to control pain until we are able to treat you.
Cracked, chipped, or knocked out crown, filling, inlay, or onlay.
Call the Oral Surgeon Houston Relies on in an Emergency
Our skilled team will restore your smile no matter the damage. Call the oral surgeon Houston hospitals rely on to treat emergency cases – Piney Point Oral and Maxillofacial Surgery.